Dry Needling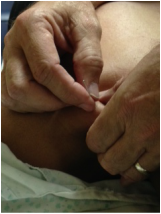 Dry Needling involves the insertion of a thin filament needle to stimulate the healing process of soft tissues (muscle "trigger points") resulting in pain relief and restoration of healthy physiology. Dry needling is an effective treatment for chronic pain, it is aimed to reduce inflammation in the effective muscle.
---

Low-level Laser Therapy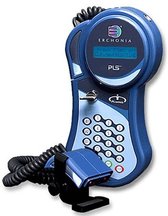 Low-level laser therapy (LLLT) is a medical treatment that uses low-level lasers or light-emitting diodes to alter cellular function to improve tissue repair and reduce pain and inflammation.

LLLT has primarily been shown useful in the short-term treatment of acute pain caused by rheumatoid arthritis, osteoarthritis, tendinothapy and possibly chronic joint disorders.

LLLT has been used for over 20 years on sports injuries, arthritic joints, back and neck pain.


---
BIOFREEZE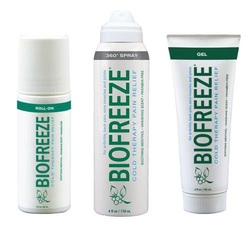 Biofreeze products are classified as topical analgesics, which work through a 'counter irritant' mechanism. This means that the menthol in Biofreeze creates a sensation that overrides pain signals to the brain. This process is known as 'Gate Control Theory', where nerve impulses from one stimulus block the nerves containing pain signals to the brain. It provides temporary relief from minor aches and pains of sore muscles and joints associated with arthritis, backache, strains and sprains.


---
Serola Sacroiliac Belt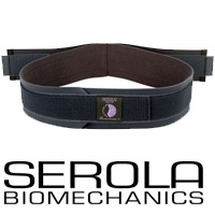 The Serola Sacroiliac Belt is designed to compress and support the sacroiliac joints, thereby relieving stress and instability at these weight bearing structures. Just as importantly, it is not so tight that it is restrictive. Excess or insufficient motion can adversely affect the entire musculoskeletal system. The Serola Sacroiliac Belt, by providing the correct balance of resistance and resilience, re-establishes the joint's normal motion. Because of the stability the Serola Sacroiliac Belt gives to the base of your spine, strength is increased throughout your back, hips, and legs, and your chances of injury are lessened considerably during work or play.


---
Leukotape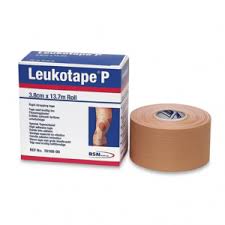 Leukotape is a rayon-backed, latex-free rehabilitation tape with a high tensile strength. Its zinc oxide adhesive ensures that once wrapped Leukotape will remain in place for hours, even when a patient is active and in motion. Leukotape sports tape is primarily used for patella-femoral disorders of the knee and instability of the shoulder joint. Leukotape gives support to the joints which reduces inflammation.


---
MAG MAXX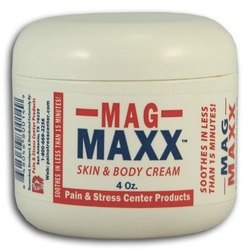 MAG MAXX is a cutting edge magnesium chloride cream containing a unique blend of natural remedies, including esterified fatty acids, plus boswellia and green tea extract. Topically applied mag chloride rubbed directly into a troubled area is absorbed into the bloodstream for immediate relief, making it one of the most effective natural skin remedies.
MAG MAXX is researched, developed & distributed by Pain & Stress Center Products. www.painstresscenter.com


---